Home
All Brigade Members
The 2015-16 Brigade Handbook is now available for downloads. Please click the link below to download your copy!
---
Volunteers needed!
Marching band season is here, and the Brigade needs your help. We need volunteers to help with uniforms, props, football games, and towing the band trailers. Click the button below and sign up today!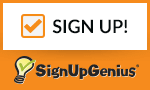 ---
Band Booster Meeting
Thursday Sept 3rd, 7pm
Royal High School Library
All Band and Guard Parents are Boosters.  You are encouraged to attend the monthly Band Booster Meetings.   This is where we make important decisions regarding your student's band life. Come and find out what's happening, share your concerns, or special skills.   We need volunteers to make this program successful.  Be a part of your child's high school experience – volunteer and assist the Band Boosters!
WE HAVE LOTS OF FUN! Come meet everyone – Boosters have a great time working together!
Boosters Payment Request Form
Bylaws
---
October 10, 2015
---
All Band Families MUST join our subscription list to receive emails.
Others interesting in receiving our emails, use this link to join:
JOIN THE RHBB SUBSCRIPTION LIST