Home

Royal Classic Volunteers Needed!
We are ONE WEEK AWAY from our annual Royal Classic Marching Band Competition and fund raiser.
At present, the volunteer count is quite low.  As a reminder, this event supports the entire band program.  We need not just the students who will be working, though, we need parent participation to make this day truly successful.  There are many time slots available for different needs.  Although we would love for you to volunteer and spend the entire day with us, we know that other obligations exist.  Please volunteer where and when you can and enjoy the day with your student.  There are time slots to accommodate your availability.
Follow this link to sign up!
Help Feed The Earthlings!
We need donations (food items, beverages, plates & utensils, etc.) for the Royal Classic Hospitality Booth. Please click here and choose an item from the list!
---
All Brigade Members
Call Sheets:
Saturday, October 3: Sounds of Conejo
---
 All Band Students
The new Practice Sheet form is available! This is an online fillable form, no need to print it out. Please fill in the appropriate information (including your name!), and make sure to click the "Submit" button at the bottom. Remember, this is a GRADED assignment for all students. Please see Mrs. Pate if you have any questions.
---
Volunteers needed!
Marching band season is here, and the Brigade needs your help. We need volunteers to help with uniforms, props, football games, and towing the band trailers. Click the button below and sign up today!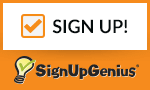 ---
October Band Booster Meeting
Thursday, October 8
All Band and Guard Parents are Boosters.  You are encouraged to attend the monthly Band Booster Meetings.   This is where we make important decisions regarding your student's band life. Come and find out what's happening, share your concerns, or special skills.   We need volunteers to make this program successful.  Be a part of your child's high school experience – volunteer and assist the Band Boosters!
WE HAVE LOTS OF FUN! Come meet everyone – Boosters have a great time working together!
Boosters Payment Request Form
Bylaws
---
October 10, 2015
---
All Band Families MUST join our subscription list to receive emails.
Others interesting in receiving our emails, use this link to join:
JOIN THE RHBB SUBSCRIPTION LIST